Food bank eyed for Lejweleputswa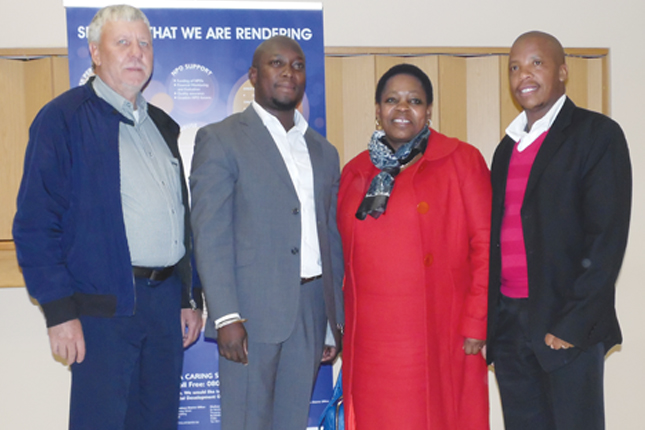 The first ever food bank in the province is scheduled to be launched in October in the Lejweleputswa District Municipality with the aim of feeding over 20 percent of underprivileged households in the region on a daily basis.
The acting executive mayor of the Lejweleputswa District Municipality, Xolile Toki described the initiative as an opportunity to not only feed underprivileged people in the community, but also curb the high crime rate in the region.
The municipality, in partnership with the department of social development and Food Bank South Africa (SA) held a meeting on Wednesday with business people in the district to discuss the implementation of the project.
The food bank warehouse will be based in QwaQwa, with two distribution areas in Thabong (Welkom) and Dealesville.
South Africa is one of a handful of countries that are capable of providing enough food for its people. Despite this, over 11 million South Africans are "food insecure"; in other words, they do not know where their next meal is coming from.
According to Harry Diamond of the department of social development, hunger and malnutrition are crippling conditions for almost a quarter of the country's population.
"Poverty and food insecurity are rife in urban areas of South Africa, but the rural areas where approximately two thirds of the country's poor live are hit the hardest. The resulting hardship and vulnerability represent one of the greatest impediments to our social, emotional and economic development.
"In South Africa, hunger is not a matter of supply. We can grow enough food. Rather the problem is one of access and logistics. The objectives of the food bank are to increase food distribution to households, establish community depots in poor and vulnerable communities and to establish community nutritional development centres in all provinces."
Business people in Lejweleputswa have pledged their full support to the establishment of a food bank in the region, but they expressed concerns that these might create a dependency culture where people do not look for work and rely on hand-outs.
"The fact that our community is starving is something to be worried about. But the old saying says give a man a fish and he'll eat for one day, teach a man to fish and he'll eat for the rest of his life," said Johan Mans a businessman from Welkom.
"Our aim is not to paralyse the nation but to give a sustainability option to those in the community who are in dire need of it."