EPWP create jobs in Lejweleputswa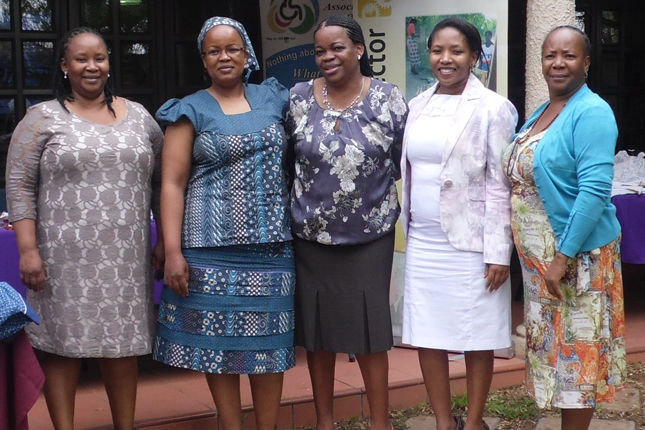 The non-state sector (NSS) programme of the department of public works' Expanded Public Works Programme (EPWP) Road show for people living with disabilities kicked off yesterday in the Lejweleputswa District Municipality.
According to EPWP Programme Manager in the Free State, Masego Tshabalala, the Independent Development Trust (IDT) and the National Department of Public Works (DPW) have collaborated to promote participation and consciousness about the programme in the Lejweleputswa district.
IDT as the Programme Implementation Agency for the EPWP-NSS programme in the country has recognised the lack of awareness and participation from Non-Profit Organisations (NPOs) working with people living with disabilities.
 "There are many programmes aimed at creating employment for the poor people. Yet disabled people are often left out. We want to encourage and create awareness for these organisations to employ people with disabilities in their employment," said Tshabalala.
The provincial manager of disabled people South Africa, Mokati Moledi, said the NGO is very happy with the initiative and hope this will pave way to see a larger number of persons with disabilities to participate in the programme in the future.
"The community hears 'labour intensive work' and they immediately excuse persons with disabilities. In reality 'labour intensive' means creating as much job opportunities for as many people without discriminating. We should also realise that the levels of disabled person vary; which means that there are a number of activities in which a person can participate; we should not only focus on physical disabilities.
"We also believe that this initiative will eradicate the fear that people with disabilities will lose their grants if they were to participate in the EPWP programmes," said Moledi.
One of the NPO's that took part in the launch, Lesedi Mohau Development Centre, has 100 men and women in their employment, three of whom have disabilities.
"We want to assist IDT and DPW in banishing the assumptions surrounding people with disabilities in the work place. It is not that they are not able to perform, they are just differently abled," said Cassey Barnes, a member of Lesedi Mohau Development Centre.
Lejweleputswa District Municipality's municipal Manager, Palesa Kaota, pledged full support for the initiative.
"We are availing ourselves to the (EPWP) road show for people living with disabilities. Our first priority is to spread the information to both our persons with disabilities regarding their rights, grants and applying for job opportunities. We will also have regular updates with the NPO's so that no one feels discriminated against."